Aluminum Sheet Metal Fabrication Services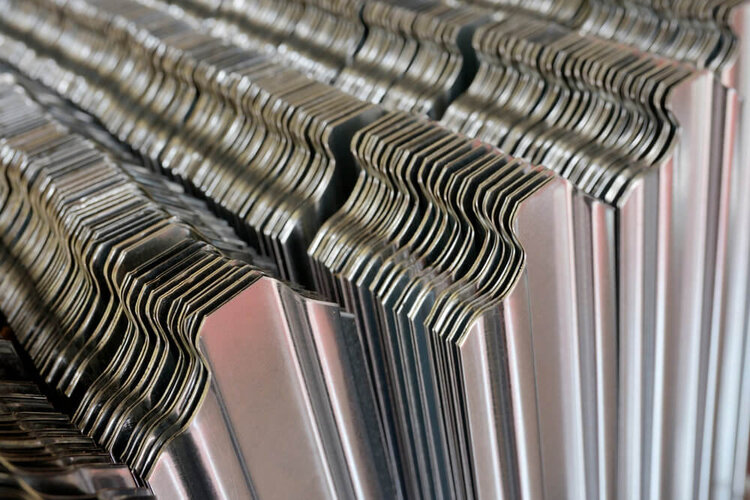 Aluminum sheet metal fabrication in central Pennsylvania from APX York Sheet Metal is ideal for customized projects, whether you're in construction, industrial or another industry. Using aluminum offers more benefits compared to other materials because it's lightweight and flexible. Our professionals implement aluminum sheet metal fabrication for custom-made solutions that require the durability and strength of metal but don't have the dense weight and higher cost.
Grades of Aluminum Used in Fabrication
The typical processes we use at APX York Sheet Metal for aluminum sheet metal fabrication in northern Maryland include laser cutting, welding, bending, inserts, pem, grinding and painting. We begin by cutting the material using various tools, and then we form the aluminum into your desired shape. We join several pieces by brazing or welding, using adhesives or by other means. We finish the product with powder and paint coatings.
Compared to plastic fabrication, aluminum does not corrode over time because it's resistant to wear and tear. It's perfect for environments that experience high temperatures, repeated friction or chemical elements. When relating steel to aluminum, it's not corrosion-resistant or as versatile. The most significant benefit of aluminum fabrication is the weight difference between the two materials.
The grades of aluminum sheet metal we use for fabrication are as follows:
Grade 1100-H14 Aluminum: The 1100-H14 grade aluminum has the lowest strength but offers incredible ductility — meaning it can undergo significant deformation before it ruptures. It's weather- and chemical-resistant as a commercially pure material, and it also has high conductivity. Many people choose it for chemical processing applications as well as heat exchangers and decorative trim.

Grade 3003-H14 Aluminum: Using the Grade 3003-H14 allows us to form the aluminum into various shapes. It is also cost-effective, corrosion-resistant and weldable. It's stronger than the 1100 and is popular among industries that need storage solutions, such as in tanks or cabinets. It's ideal for drawing and stamping processes and can withstand the elements, such as heat and water.

Grade 5052-H32 Aluminum: The grades of aluminum continue to increase in strength, and the 5052-H32 also offers excellent formability, weldability and corrosion resistance. It's most popular among formations such as chassis or tanks, plus trucks, chemical drums and buses. It is not magnetic or heat treatable, but has the best welding properties out of the four types.

Grade 6061-T6 Aluminum: The strongest of the aluminum grades, the 6061-T6 is ideal for aircraft applications. However, it's less weldable and formable compared to the other categories. Other uses include automobile parts, yachts, firearms and bikes. It also has excellent weldability and machinability.
Choose APX York Sheet Metal For Your Aluminum Fabrication Projects
If you need to laser cut an aluminum tube in central Pennsylvania or other aluminum sheet metal fabrication services, count on APX York Sheet Metal. We also offer aluminum laser cutting in northern Maryland. We can create your custom aluminum parts no matter the industry in which you work. As a family-owned business for the past 71 years, we offer quick turnaround times and remarkable customer service.
APX York Sheet Metal specialists can take on projects with large quantities as well as smaller and more intricate fabrication jobs. We handle all shipments and processes in-house, and we specialize in bending while providing quality and reliability.
Submit a contact form or call us at 717-767-2704 for a quote.
All of our fabricated aluminum products are made in the USA.

#aluminum #aluminumfabrication #sheetfabrication